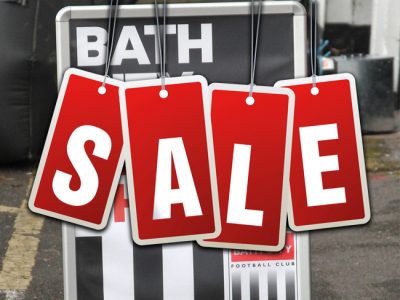 Save up to 50% in our January Sale
You can save 50% on "Eat Sleep Romans Repeat" t-shirts, 20% on selected merchandise and 10% on everything else in our January Sale.
We've marked down the prices by 50% and 20% on these items, and for everything else, just enter the code JANSALE at the checkout to get your 10% discount.
PLEASE NOTE – "We are the Bath" bobble hats and "Club Scarf with Club Crest" are currently out of stock, but we are expecting delivery in January.
Shop the full range now for the best selection of stock and sizes.
This offer excludes P&P as well as ticket bundles.