Bath City Football Club Limited
Company Number 176565
Major shareholder: Bath City Supporters Society Ltd 54.6%.
Stadium & Registered Office:
Twerton Park, Twerton, Bath, BA2 1DB
Tel: (01225) 423087
E-mail: info@bathcityfootballclub.co.uk
Members of:
The Football Association
Vanarama National League South
South West Regional WFL Division 1 East
Somerset County WFL Division 2 North
South West Counties Youth League
BOARD
Chairman: Nick Blofeld
Football Chairman: Paul Williams
Community Director: Jane Jones
Commercial Director: tba
Supporter Liaison Officer: James Carlin
Director of Operations: Shane Morgan
Directors: Andrew Pierce and John Reynolds
INTERIM HEAD OF STADIUM
Janes Jones
STAFF
Football Secretary: Quentin Edwards
Manager: Jerry Gill
Assistant Manager: Jim Barron
Goalkeeping Coach: Dean Gerken
Women's Head Coach: Matt Abreu
Women's Assistant Manager: Adam Casserly
Academy Coach: James Moon
Joint Medical Team: Lee Williams & Sarah Carr
Lead Sports Scientist: Aaron Hopkinson
First Team Scout: Jon Haile
Kit Manager: Simon Jenkins
Press Officer: Matt Samuel
Safety Officer: Shane Morgan
Ground Maintenance: Ron Davis
General Administrative Assistant: Cheryl Bradley
Bar Manager: Donna Swaby
Club Doctor: Dr Mahnaz Alsharif
COMMERCIAL TEAM
Commercial Manager: Stewart Hyde
Matchday Hospitality Manager: Alex Weston
Partnerships Manager: William Banks
MEDIA TEAM
Mark Stillman, Dave Phillips and Matt Francis
Programme Editor: Adam Matravers
Website/Photographer: Simon Howe
Men's Team Shirt Sponsor:

Men's Team Back of Shirt Sponsor:
Men's Team Shorts Sponsor:

Women's Team Main Sponsor:

Women's Shirt Sponsor:

Women's Back of Shirt Sponsor: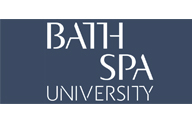 Academy Sponsor:

Official Club Beer Partner:

Kit Manufacture:

CLUB INFORMATION
Founded: 1889
Nickname: The Romans
Colours:
Home: Shirts – Black and White stripes. Shorts – Black. Socks – White
Away: Shirts – Yellow and Blue stripes. Shorts – Blue. Socks – Yellow.
Ground: Twerton Park
Record Attendance: 18,020 vs Brighton & Hove Albion (1960)
Pitch Size: 110 x 76 yards Ground Capacity: 3,528 Seating Capacity: 1,006
Disabled Information Wheelchairs: 10 spaces each for home & away fans in front of the family stand
Disabled Toilets: 2 behind the family stand Contact No. (01225) 423087
Away Supporters Away Section: Bristol End Entrances: Bristol End Seating: Family Stand
Note: This end is only used for bigger games, normally away fans can use any part of the ground
GENERAL INFORMATION
Supporters Club Chairman: Steve Wiltshire
Supporters Society Chairman: Peter McCormack
Bath City Community Sports Foundation Chair: Rob Mullan
Car Parking: 93 spaces @ ground
Coach parking: At ground or Avon Street, Bath
Nearest Railway Station: Bath Spa (2 miles) or Oldfield Park (1 mile)
Club Shop: Open Matchdays only
Nearest Police Station: One Stop Shop, 3-4 Manvers Street, BA1 1JQ
Police Force: Avon & Somerset
Police Telephone No.: 101