Bath City Football Club (BCFC) and the Community – Playing a central role in community life
BCFC Club Credo
We want to achieve success on and off the pitch, as an authentic and progressive Club, which is owned by the community and predominantly run by a dedicated team of volunteers. We aim to be successful, professional and efficient and to achieve long-term financial sustainability, whilst being open, inclusive, considerate and diverse.
We will bring people together by hosting exciting, entertaining football matches, played with a good spirit, and in a great atmosphere.  We will organise other events to contribute to the wider community, so that Twerton Park becomes a hub for activities, organisations and services for people of the surrounding area.
We intend to be an integral part of city life, not only in Twerton, but of the whole of Bath, owned by hundreds of supporters, and followed by many more.  We are truly the people's club.
Community Vision
Being a football club allows us to play a proactive & constructive role in community life. We know that Football clubs are vital community assets, not only because football matters a great deal to our fans, but also because our activities and impact matter well beyond the fan base to benefit the communities in which we are based.
We are working within various communities: the Bath City family itself, the supporters more generally, our local neighbours in and around Twerton, the wider community of Bath / BANES, users of the Twerton Park facilities, and companies who partner with us in some other way, or who have shared interests.
If you would like to support the club's work in the community, please contact Joy Saunders at joy.saunders@bathcityfootballclub.co.uk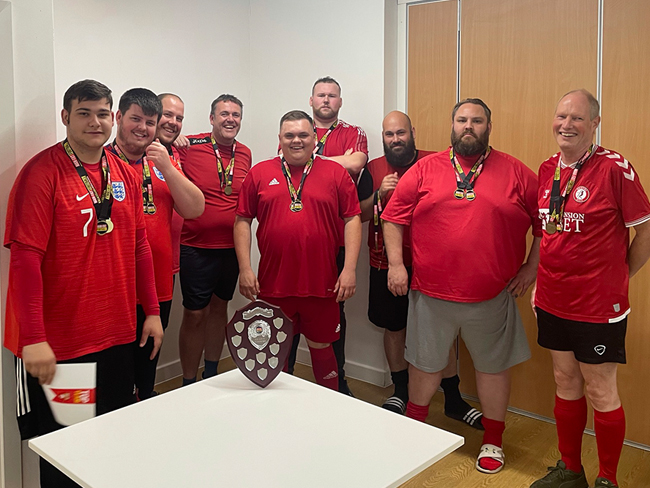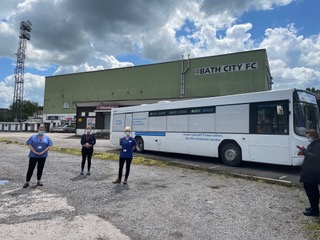 Community Impact
Our community activities focus on delivering community impact in the following areas:
Promoting healthy lifestyles through sport
Promoting wellbeing and care for the vulnerable and marginalised
Promoting employment and volunteering
Community engagement and connection
Bath City FC also hopes through the redevelopment process to make Twerton Park a thriving community hub, full of vibrancy, which makes Twerton a destination that people want to travel to, promotes healthy lifestyles, community cohesion and employment spaces alongside positive environmental impact that establishes modern facilities and a beautiful public realm that fans and residents can be proud of.
The Bath City FC Foundation
The Bath City FC Foundation is an independent registered charity based at Twerton Park. They are a central part of the Bath City FC family working closely with the Club's staff, volunteers, supporters and Directors to provide our community with a range of pathways they can take to improve their wellbeing.
The Foundation has a highly skilled team, who offer a range of quality programmes tailored to people of all backgrounds in Bath and North East Somerset. This includes walking football, disability football, after school provision in 15 schools, women only football sessions and their Reconnecting Twerton project supporting isolated members of the community in the immediate area around Twerton Park. For more information head to