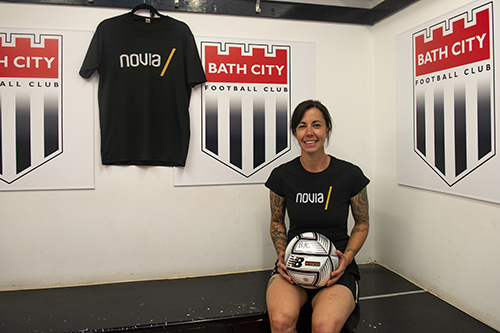 BATH CITY WOMEN BEGIN PREPARATIONS FOR THE UPCOMING SEASON
Following the appointment of our new Women's Head Coach Matt Abreu, and the holding of the player recruitment day earlier this month, the new team is beginning to take shape.
A successful recruitment day saw 20 players showcase their skills, with more joining up with the team for the beginning of pre-season this week.  The first training session took place on the 20th July and will continue every Wednesday from 7-8:30pm at Odd Down Sports Ground.
We are still awaiting the fixture list ahead of the season's start on September 4th, as we look forward to beginning the club's journey in the Somerset County Women's League.
In the meantime, we will play some pre-season friendlies to get the squad prepared ahead of the first game of the season.  Twerton Park will host one of these games on the 21st August as well as all home games throughout the campaign, so be sure to come along and support the team!
Players are still welcome to join, so please email Bathcitywomen@bathcityfootballclub.co.uk with the following details to register your interest.
Name:
Date of Birth:
Email address:
Phone number:
Playing experience to date:
If you have any questions, please get in touch on bathcitywomen@bathcityfootballclub.co.uk
Thanks to our founding partner, Novia for all their support