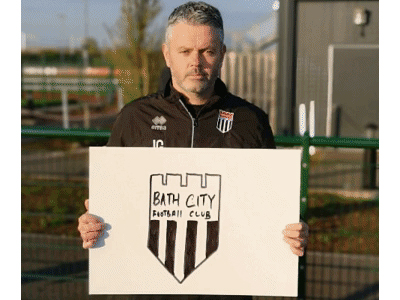 Season Ticket Competition

Win Bath City 2019-20 Season Tickets
1st Prize – 2 x Season Tickets worth a total of £440
2nd Prize – 1 x Season Ticket worth £220
3rd Prize – 10 x Match Tickets worth £130
We're giving everyone the chance to win great prizes to celebrate our fantastic season and whet your appetite for the next one. All you need to do is register for our newsletter using the form below (make sure you re-register even if you already receive it) and then invite your friends to take part. You get 3 entries in the draw by registering and another 7 extra entries for every one of your friends that enters as well.
Already bought your Season Ticket? Don't worry – if you're a winner we'll refund your money!
Remember, the more of your friends you get to enter, the more chance you have of winning these amazing prizes, so do spread the word using the links in the entry form. Closing date for entries is 11.59pm on Tuesday 21st May and the winners will be picked at random on Wednesday 22nd May.
Enter below now!
   Win Bath City FC 2019-20 Season Tickets

By subscribing to the Bath City FC Newsletter you agree to receive the Club's weekly newsletter and other emails promoting Bath City matches, events and products. You can opt out at any time by selecting Unsubscribe at the bottom of any email. Thank you.