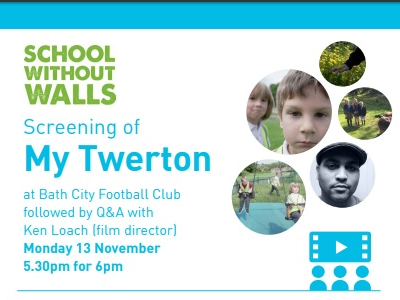 Screening of 'My Twerton' at Bath City Football Club
Twerton Park will be playing host to children and teachers from local schools at a 'My Twerton' event on Monday 13th November.
Students and staff from Twerton Infants and St Michael's Junior School have collaborated with Michael Jenkins of 8th Sense Media to produce a film that shares their experiences of living in and around Twerton.
We are delighted to be offering the Club as a space from which to screen the film and to give those involved the opportunity to share their work publicly with family, friends and neighbours.
Long-term Bath City FC fan and film director Ken Loach will also be attending the event to pick up a few film-making tips from Twerton's youngest talent.
See you there!