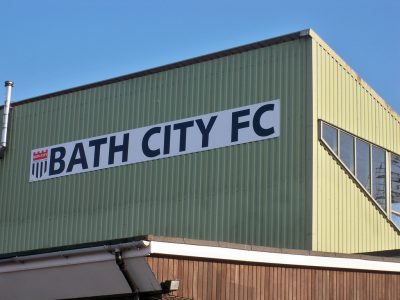 Early community input invited on Twerton Park development
Bath City Football Club is encouraging members of the local community to help them build plans for a partial redevelopment of their Twerton Park site.
This is an exciting opportunity to provide facilities which will be of value to everyone in the area. There is also a need to develop part of the site in a commercial manner – so as to provide the income to secure the financial future of Bath City FC and cover the costs of building community facilities.
The Club needs YOUR input on this so as to draw the best conclusions. In order to start hearing your thoughts early on in the process a community listening session is being held on:
•       The type of facilities and services which will be of most relevance to you and others in the local area
•       The way the commercial element of the site is developed
This will be held on Tuesday 21st November at 5.30 – 7.00pm, in Charlie's at Twerton Park, with potential repeat events being held according to the local demand.
This will be a very informal event in which everyone attending will be grouped into smaller tables of 6-7 people. Each group will be facilitated by independent volunteers, who have no agenda and are completely unbiased.
There will also be some refreshments, so it it is important that you do try your hardest to attend if you have said you will do so.
All those wishing to attend should email sally.harris@bathcityfootballclub.co.uk by Monday 6th November.
Please spread the word to all those you think might be interested!