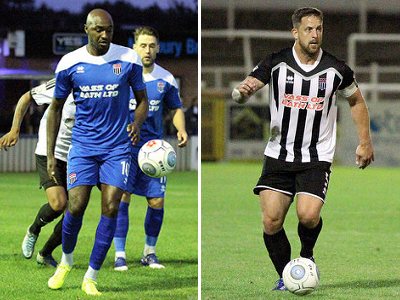 We are pleased to announce that Marvin Morgan is returning to the Club after a short spell away. Marvin joined the squad at training last night and is looking forward to resuming where he left off.
After a series of niggling injuries, agreement has been reached between the Club and Darren Jones to cancel his contract. We thank him for his time at the Club and wish him well for the future.
The date for the Somerset Premier Cup 2nd Round tow at Keynsham Town has been confirmed for Tuesday 7 November (ko 7.45pm).