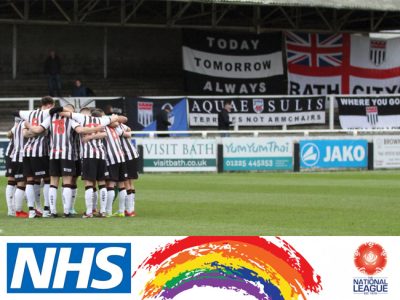 Jerry kicks off our Play-Off Crowdfunder – with extra NHS support
Manager Jerry Gill has today launched our Crowdfunder campaign to Help Keep Bath City's Promotion Dreams Alive
Speaking via video, Jerry explained how thoroughly everyone's been preparing for the possibility of the play-offs and, now that they're happening, appealed for our supporters to give whatever they're able on our Crowdfunder Appeal to support the team.
Fans and residents around the city are invited to donate towards our £35,000 target that will enable the team to compete, with a chance of playing in the National League next season – just one step below the Football League. Donors get the chance to claim rewards from watching a live stream of the first match, to having a personalised flag on the terraces, to sponsoring a player and keeping their signed match shirt.
The play-offs start on 18th or 19th July at home against Dorking Wanderers, but come with a host of un-budgeted costs at a time when the Club must play behind closed doors and is starved of normal bar and commercial revenues. Extensive testing, new PPE equipment, deep cleaning and wages to take players and staff off furlough all need to be funded. So we're asking for Bath City Heroes to step forward and help your Club pitch for promotion.
But there are other heroes we want to acknowledge too – the real heroes of the NHS. So our players will play with NHS logos on their kit AND we'll give one free entry to NHS workers in selected games next season for every £20 we raise. That could be as many as 1,750 thank-yous from Bath City fans.
Take a look at the Crowdfunder now, choose your reward and back our team for promotion!
Please note, some Rewards like Player Sponsorship are strictly first come, first served, while some like the Bladud Reward flags have earlier deadlines, so please head over to the Crowdfunder page now.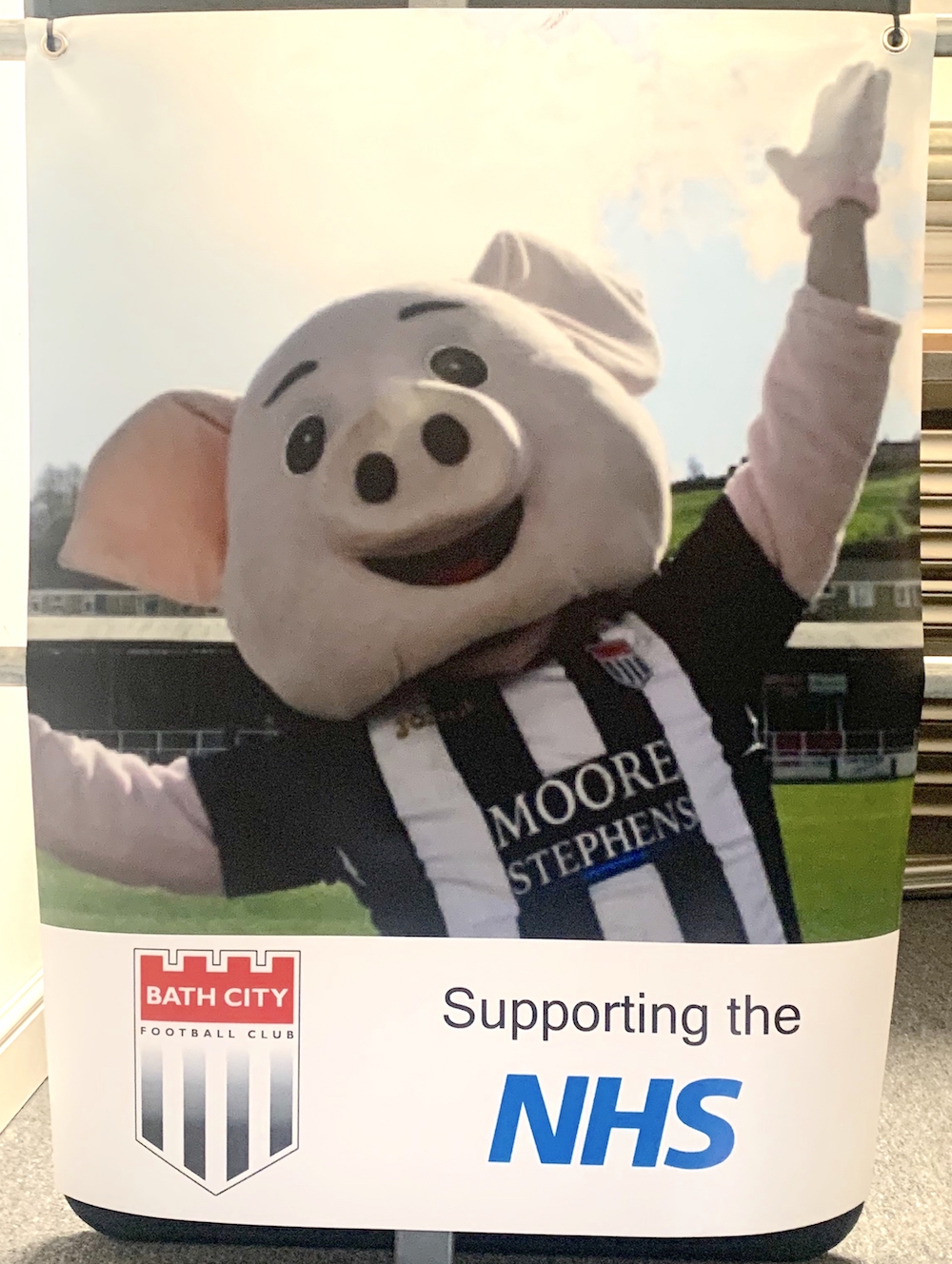 Create your personalised Play-Off flag to be displayed on terraces with your own photo or image. Choose the Bladud Reward