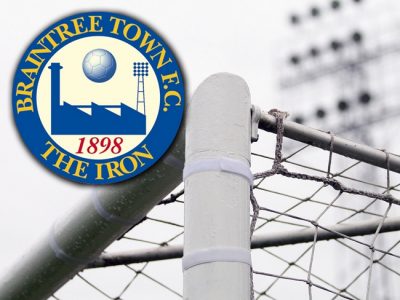 City v Braintree Town Matchday Information
We're ready for the big season opener, are you? Here's a little bit of matchday information ahead of the first match of the 2019/20 season!
Last 5️:
February 2018 – Braintree Town 0-2 Bath City
October 2017 – Bath City 1-1 Braintree Town
January 2012 – Bath City 1-1 Braintree Town
October 2011 – Braintree Town 3-3 Bath City
March 2010 – Bath City 2-4 Braintree Town
🕒 Kick off: 3pm
🏟 Twerton Park (BA2 1DB)
🎟 Admission: £13 Adults, £10 Concessions, £7 Students, £2 U16s & £25 Family.
🎫 Season Tickets: If you have bought a 2019/20 season ticket you will be able to pick them up from the table outside of turnstile 13.
📲 Online tickets: Want to book your tickets in advance and have them on your phone for quicker entry? Purchase them here: https://bathcityfc.ktckts.com/ and enter through turnstile 9.
🚗 Car parking: Parking at Twerton Park is limited therefore you will need to arrive early to guarantee a space. Our overflow car parking will be available and can be found at: Curo, The Maltings, River Place, Lower Bristol Road, BA2 1EP. Parking is FREE and gates close at 6:15pm.
🍺 Charlie's Bar: There will be two mini-kegs of Bath Ales' Gem given away in our free raffle after the Post Match Interviews! Just head into the bar after the game to pick up your ticket. Must be 18 and over to enter. Along with our usual selection of drinks and bottle bar, we have two guest ales on – Powderkeg Idler (3.9%) and St Austell's Tribute (4.2%).
📱 Ordoo App: For quick and easy ordering, download the Ordoo app. This will allow you to pre-order drinks and beat the queues! Download here: http://www.bathcityfc.com/pre-order-your-drinks-with-our-n…/
🏁 Flag Wavers: If you or your children would like to be a part of the flag-waving guard of honour before the match call 07711446639 for more information. Wavers must be 6+