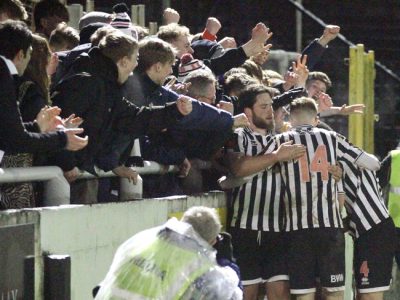 Bumper crowd even bigger than we thought!
We've had a recount and the actual crowd for last night's thunderous clash against Dulwich Hamlet was in fact 1,067 – not the 904 previously announced. In all the excitement a turnstile was missed off the total and we're pleased to report the true attendance, reflecting the actual buzz and atmosphere we all felt last night.
Thank you to everyone for your support and donations on Tuesday evening. It was quite the occasion!