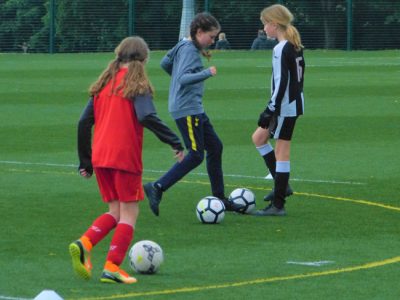 Bath City Youth FC target the next generation of female footballers
Bath City Youth Football Club are on the hunt for the next generation of female players after receiving a £6,000 Grow the Game grant.
The scheme, which is funded by The Football Association [The FA] and delivered by the Football Foundation, will enable Bath City Youth Football Club to create four new girls' football teams from U8 upwards over the next few years, providing a significant boost to female participatory opportunities in Bath and the surrounding areas.
The Grow the Game scheme sees grants of £1,500 awarded to community football clubs wishing to create new teams, especially amongst under-represented groups.
This year, funding was made available for clubs looking to create new female and disability football teams, which can assist towards the costs of FA coaching courses; FA league affiliation costs; referees' fees; first aid kits; football kit and equipment.
Neil Clampitt-Dix, Head of girls' football at Bath City Youth FC said: "Our aim in the club is to ultimately develop a similar number of girls' squads, as there are boys, and this funding from the FA and Football Foundation will help us to achieve this aim. We have begun recruiting for new U13 and U11 squads for September 2019, with details of taster and training sessions on our @BathCityGirls twitter account.  We will start recruiting for additional squads during the course of the year."
For more information contact:
BCY@bathcityfootballclub.co.uk