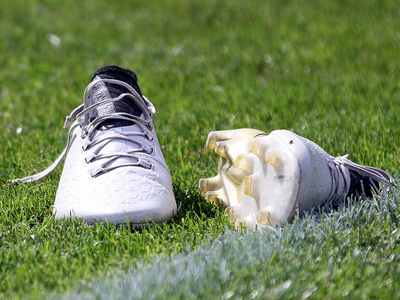 Away trip to Hemel Hempstead
City face a vital trip to Hemel Hempstead Town next Saturday in their quest to reach the play offs. The Tudors didn't particularly impress in their two visits to Twerton back in the Autumn, being dispatched 3-0 in the cup match and drawing the league fixture 0-0. However a run of victories took them into the upper reaches of the table before a recent dip in form. So at present Hemel look like one of the clubs we will be competing with for one of those coveted places in the play offs.
Vauxhall Road has seen some good displays by City with only one defeat in five visits and three goals being scored on each of three occasions. Last season's fixture was a pulsating 3-3 draw with City fighting back from two goals down at half time.
While the town of Hemel is perhaps best known for its 'magic roundabout', it is surrounded by some delightful Hertfordshire countryside and provides a good base for a long weekend visit. The nearby Crabtree pub is popular with City supporters and there are some very pleasant hostelries further afield in the old town.
While the ground itself suffers from some very low seating along the sides of its sloping pitch, it is blessed with two covered ends which can generate a good atmosphere.
A detailed description of the ground can be found at…
http://www.footballgroundguide.com/leagues/hemel-hempstead-town-vauxhall-road.html?expand=all
Getting there
The 120 mile trip from Bath will take around 2.5 hours. The Supporters Club will be running a large coach and full details can be found at:
http://bathcityfc.forumotion.co.uk/t1954-hemel-hempstead-coach
The train trip will take about the same time but will require a taxi or two buses from Hemel station to the ground.
Admission prices
Adults £12
Concessions £8
Under 18s £1
Under 5s Free
Whichever means of travel you use to get to the match, have a safe journey and hopefully the reward of three more points for the City in their climb up the table!