A New Year message from the Chairman
Just a brief note to say thank you for everyone's support throughout 2019, especially at Twerton Park and the away games, following and encouraging the team. I'd also like to thank and highlight all those "behind the scenes," many of whom are volunteers, who continue to put in lots of time and effort and make the Club tick and run so smoothly.
Jerry, Jim, the players and support staff have again put in another great shift that now sees us 4th in the league and in good form, and it's great to see the squad in such good shape, playing fantastic football.
The re-development has suffered a slight delay due to the technicalities of the planning process, but we think we are still in a pretty good position. We hope to achieve planning permission in the first quarter of 2020, and we'll keep you all posted. We do firmly believe that our proposals makes great sense for us as a Club and for the wider Twerton community and beyond. It would give the area a much needed boost and improve the infrastructure in and around the ground. Student accommodation remains much needed in Bath, and the more we can create purpose built facilities, the less local housing will be "taken over" as "digs." The affordable and key worker accommodation included in our plans is also in demand. The new shops and refurbishment of the flats will also refresh the High Street and, we think, make it more attractive for retailers. Finally, the new north stand, clubhouse and levelled, 3G pitch will give us a Club fit for the 21st century, and one that can break-even and better.
So thanks again, and we hope to continue to see you in such great numbers for the upcoming games. Please carry on introducing new friends and family members to the Bath City experience and helping to make Twerton Park such a vibrant place to be these days.
Have a great New Year and here's to continued progress in 2020!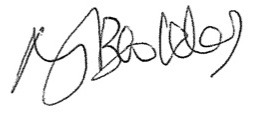 See our latest Redevelopment Update and download the full Supporters' Update