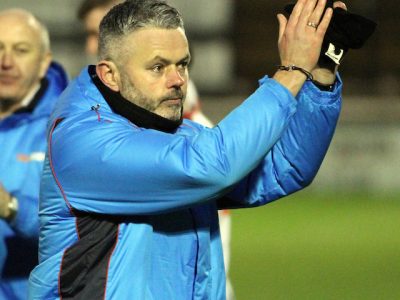 A message from Jerry Gill
Firstly, I'd like to take this opportunity to wish all of you a happy, healthy and successful year ahead.
Over the course of this season we have seen huge efforts and commitment from the players, which have taken us to third in the league. And you all have been brilliant this season and turning out in big numbers, which makes a big difference to the players.
On Saturday, we go up against the league leaders, Torquay United, in an eagerly anticipated game. I'm asking you to make an extra effort to bring along your friends and family and help us achieve our biggest regular season league crowd for over 40 years, and give the players a huge boost.
Come to Twerton Park on Saturday, bring your black and white scarf – or buy one in the club shop with 10% off – and at 3.05pm swing them in the air together to create a spectacular moment within the the stadium.
Sing loud and proud – we love your support and on Saturday it could make all the difference.
'Go Bath City Go'!
Jerry