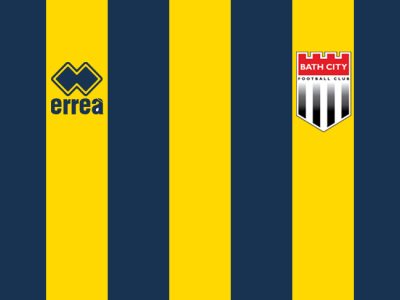 Winning Away Kit Confirmed
We can confirm that the winning Bath City Away Kit for 2023/24, as voted for by our supporters, is the Blue & Yellow Stripes option.
You turned out in your numbers for this poll with a total of 820 votes, a resounding 57% of which backed the winning combination.
We have drawn a winner from the entries and are in contact now to arrange for them to receive an away shirt in the winning colours.
Thanks for your input – we look forward to seeing the Romans turn out in the new combination in August.
Get 5 matches free with a 2023/24 Season Ticket for our derby-packed new season.