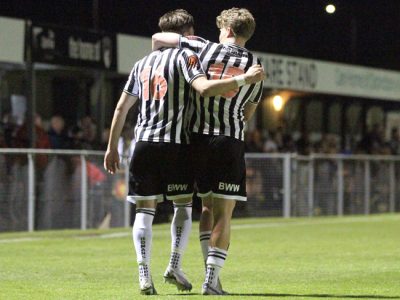 Player News – Rex Mannings & Luke Spokes
With a number of players now signed on for the 2023/24 season, we can confirm that Rex Mannings and Luke Spokes have not been given new contract offers and will be free to seek new opportunities over the summer.
Jerry commented:
"I would personally like to thank both Rex and Luke for their contributions during the past season. They have both displayed excellent quality, professional attitudes and commitment during their time with us. I know they will be huge assets for the respective clubs that secure their signatures going forward. I wish them all the very best in the next stages of their careers." 
We thank both Rex and Luke for their time at the Club and wish them well for the future.