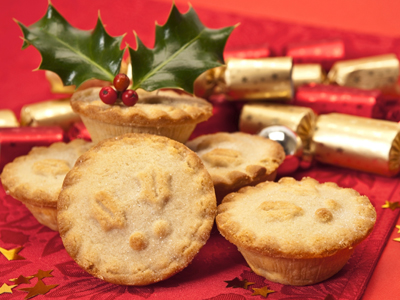 We're getting in the festive spirit this Saturday. On top of our important National League South fixture v Chelmsford, there's:
Free mince pies for the first 100 fans to arrive at the ground, courtesy of Bakers of Bath – thanks!
Bath City Youth cake sale in the bars
Bath City Santa hats for sale – classic Black & White, perfect for the trip to Chippenham – only £3 with 50p to the Prostate Cancer UK appeal
Legendary 500+ appearances keeper, Dave Mogg, will be drawing the winner of the Supporters Club draw at half-time on the pitch
Post-match interviews with the Man-of-the-Match and Jerry Gill
Three mini-casks of Bath Ales Gem to be won in the post-match raffle in Charlie's and Randall's
PLUS – Meal + Drink for £10 deal in Charlie's and Randall's (contact us) AND drink pre-ordering with the Ordoo app
Forget the shops, make the most of your last Saturday before Christmas with us down at Twerton Park!



About Bakers of Bath:
Baker of Bath are a long established traditional craft baker, based on Twerton High Street serving the people of Bath with Fresh Artisan Breads and cakes. We are and have been proud to be part of Twerton's community for over 80 years. Our Craft Bakers produce hand made bakery goods each day, for our shop and our wholesale customers.
All of our Mince pies are hand pressed filled and topped then baked in our steam tube ovens.