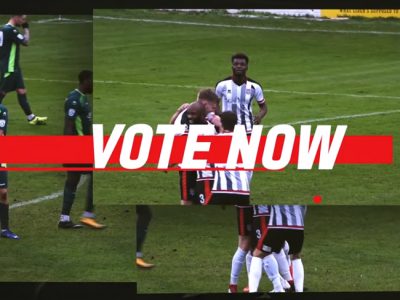 Vote for your 2018-19 Goal of the Season
The time has come to vote for your 2018-19 Bath City Goal of the Season!
Enjoy these 12 Romans strikes from the past season and select your TOP 3 in order, eg. 1st Goal A, 2nd Goal B, 3rd Goal C, and click on the link below to vote for your selections before 7am on Wednesday 8th May.
Book your tickets now for the Awards Night
It's the big Presentation and Awards Night on Friday 10th May. Please come along to join the players for dinner for just £12 or get an entrance-only ticket for only £4. It's been a remarkable season with so many highlights including those unforgettable wins over Chippenham and Torquay, and this is your chance to thank the team and wish them the very best!