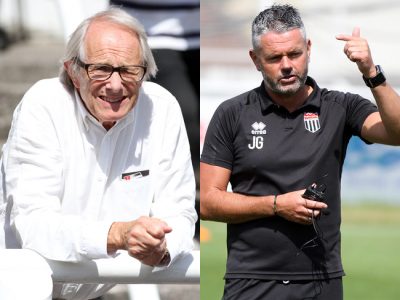 Vote for Jerry and Ken in the Chronicle Bath Power List 2019
The Bath Chronicle has launched their 2019 Bath Power List, the comprehensive guide to the city's most influential people. Last year saw City's General Manager Carole Banwell finish in 25th place with film director and Bath City Supporters Society President Ken Loach six places higher. Once again Ken has been named amongst the 100 biggest movers and shakers in the city and in the surrounding area and he has been joined this year by City manager Jerry Gill.
You can vote for Jerry and Ken here https://www.somersetlive.co.uk/news/somerset-news/bath-power-list-2019-influence-3186509 and help promote the Romans across the City!