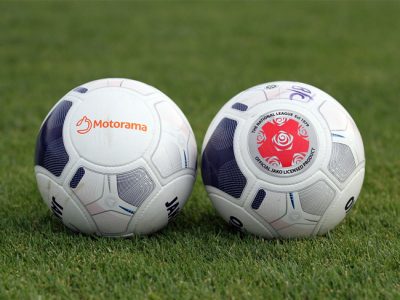 Vanarama Stat Attack: the facts still stack up a quarter of the way into the season
League sponsors Vanarama offer some answers about the actual importance of the start to the season 
We've already passed the quarter of the season mark – blink and you will have missed it!
Six and a bit weeks, 11 matches and a rather familiar story for Bath City fans.
We've been dusting off the history books to dig out some stats about the Romans recent starts to new seasons. We've been here before!
For each of the past four seasons, the team has been buzzing around the play-off places at this time of the year.
There's three points currently standing between the side and the top seven, and last September it was a similar story. They had 18 points on the board and sat in 8th – but by this point had lost five game already, compared to three so far this term.
It was another similar start in 2017-18. Ninth, with 19 points from 11 games – nearly identical to back in September 2016 when the team were perched in 8th place with 18 points. They had lost five games too by that point.
The best start in recent years came in 2015-16. The team put 21 points on the board but it didn't last of course – the side ended a disappointing 14th.
It's safe to say Bath are a team who grow in confidence as the season progresses.
But does the first two months actually matter in the grand scheme of things? We've also been looking back to how the table appeared at this point last season – and it seems not.
Torquay United were nowhere to be seen at the 11-game stage last season, the champions-to-be were marooned in 13th place before Gary Johnson came to their rescue.
Leading the way this time last year were Billericay Town, that offered false hope to those in Essex who bought into their owner's close season statement which declared they would not only win promotion but do it as champions. They ultimately failed to make the play-offs.
Are Bath about to prove their ability to bite back again?
Sponsors Vanarama have recently launched the Club Reward scheme to help fans back their club's budget. Every time a fan takes out a brand new van lease with Vanarama or a brand new car lease with Motorama their club will earn £100 and you will receive £30 cashback!
For the latest van leasing deals head to Vanarama.
For the latest car leasing deals head to Motorama.