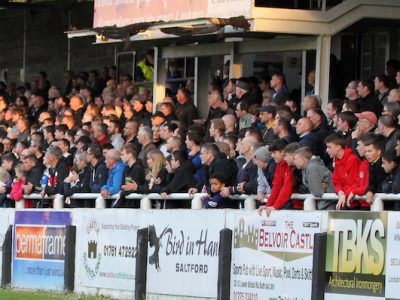 Thank you to the Supporters Club
After a successful season, everyone on the Board, coaching and playing staff would like to say a big thank you for the support given to the players and the Club, home and away, during 2018/19.
And a special shout goes out to the Supporters Club and its members for their financial input to the Club. With donations of £12,500 last season, they funded all of the first team training facility hire from pre-season in July to the end of April.
This is made possible by membership subscriptions, the match day half-time draw and profits from the tea bar (just seen in the background above). To those of you who contribute to one or all of these whether as a volunteer, member or buyer of tea and tickets – many thanks.
Please continue to support the Supporters Club next season and encourage others to join you. It makes a major difference to the Club and you can be part of it.