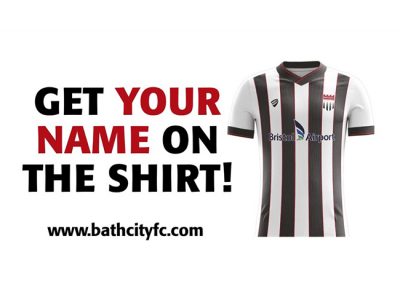 Shirt Sponsor Draw deadline extended
As we enter the month of May many events at Bath City FC have had to be put on hold due to the coronavirus. The Shirt Sponsors Draw that would have taken place on 13th May is one of these. We'd like to thank the businesses who have already committed to the draw in these difficult times and let everyone know that the closing date and draw date will now take place about 4 to 6 weeks before the start of season 2020-2021.
Hopefully as we come out of the lockdown and the situation changes many of the businesses we've already contacted – and more – will be able to continue supporting Bath City Football Club by being part of the draw.
We send our best wishes to all our advertisers and sponsors and thank them for their patience and support.
Enter online now or contact Bob Chester