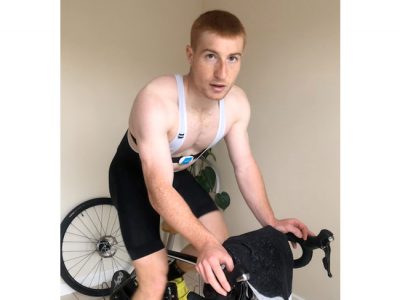 City midfielder Tom conquers Everest
This week City favourite Tom Smith has completed what he described as the hardest thing he's ever done, by cycling up the equivalent of Everest on his indoor trainer!
After completing the feat, Tom said: "vEveresting Complete. Over 13 hours, 212km covered, 8894 climbed and over 6500 cals burnt. The hardest thing I've ever done. Thanks for all the support."
At the time of writing, Tom had raised £837 for mental health charity, Mind, beating his initial £700 target. Can City fans help him hit £1,000?