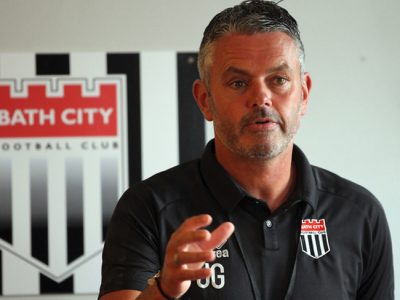 REMINDER: Meet the Manager Evening this Monday
Head on down to Twerton Park this Monday evening for your chance to meet Jerry Gill and quiz him on how he's plotted City's rise to third in the League and how he sees the rest of the season panning out.
With The Romans marching on to another win yesterday and a haul of 17 points out of a possible 21 from their last seven games, and the huge visit of Torquay to look forward to this coming Saturday, it'll be fascinating to hear what the manager has to say. Jerry will also be joined by Chair of Football Paul Williams to help answer your questions.
Where – John Reynolds Lounge (upstairs, on the right), Twerton Park
When – 7.30pm, Monday 14th January
Cost – FREE
PS – You will be able to buy tickets for Saturday's match at tomorrow's event and in person at the Club Shop through the week.