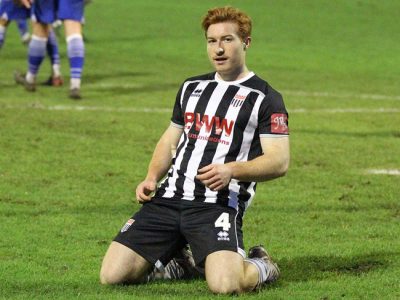 Player News – Tom Smith loan to Dagenham & Redbridge
With the National League South season now null and void, we have agreed a loan deal to take Tom Smith to Dagenham & Redbridge for the rest of the National League season.
Manager Jerry Gill said:
"I am delighted Tom has been given an opportunity to go and play football at National League level for the remainder of the season with Dagenham & Redbridge FC. It's very important we allow our players to progress and be challenged with their football if the circumstances are right. I feel under Daryl he will learn and be coached well which can only improve Tom's all-round game. I would like to thank John Still, Steve Thompson and Daryl McMahon for their professional cooperation with this deal.
All of us at Bath City FC would like to wish Tom all the best in his upcoming matches. I personally will be attending his games to ensure I continue to observe and support Tom's development."