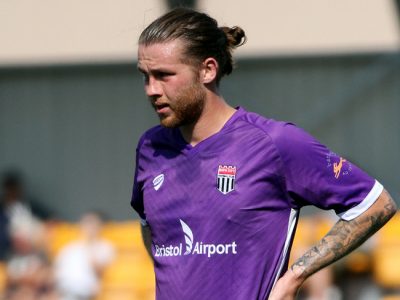 It is with regret that we announce Tyler Harvey has decided to leave the football club.
With a change in his personal circumstances and starting a new full time job, Tyler feels unable to give the commitment and time required to do justice to himself and the football club. Despite Jerry's best endeavours to persuade him otherwise, Tyler is adamant that his decision is in the best interests of all concerned:
"I am gutted about the situation as I have loved all three stints I've had at Bath City. With my new job I just can't commit fully to the club which as you know is crucial in playing for the club. I wish everyone all the best and I will certainly be supporting the club and keep tabs on all the results."
We wish Tyler well for the future.