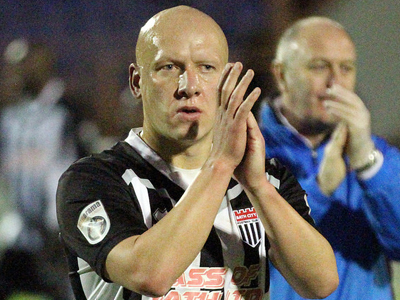 We are pleased to announce that Matt Richards has agreed terms to remain at the Club, following his recent appearances in the matches against Keynsham Town and East Thurrock.
32-year-old Richards comes with a rich pedigree having played over 450 times for the likes of Ipswich, Walsall, Shrewsbury and Cheltenham. Matt is an excellent addition to the squad and
Jerry is very pleased to have completed this signing which has been made possible because of supporters' contributions to the Player Pledge.
Several loan and short term signings in the last few seasons have been made possible because of this fund and over £8,000 has been raised this season. Anyone interested in adding to this
total should contact mailto:info@bathcityfootballclub.co.ukor see Bob Chester at a game.