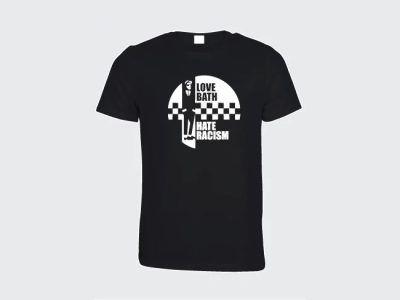 New City clothing in store now
The last of our summer clothing releases for this season have been released and are available for sale now at the club's online shop.
Evoke the 2Tone era and make a stand against racism with the 1980's label style design. This limited edition t-shirt is £18 and comes in black only with white printing.
Buy now
Elsewhere, you can find two new designs of the Bath City Romans hoodie, which you can purchase in either black or grey, priced at £29.
Show your support wherever you go with new Bath City clothing! All of these items and more can be found on the club's online store or in the Club Shop.