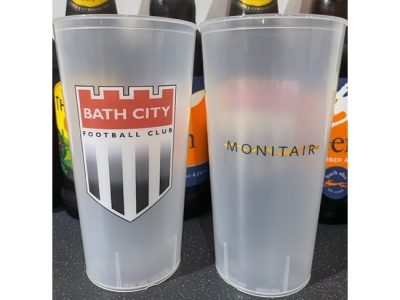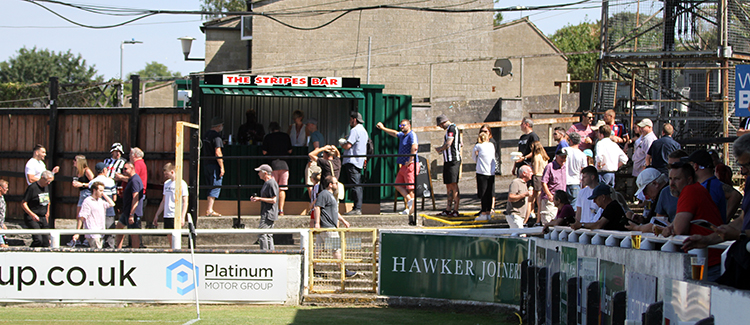 The new outside bar, STRIPES, is now established as a fan favourite and is doing a roaring trade on matchdays. The reusable cups in which we are serving drinks from Stripes Bar were generously supplied free of charge by MONITAIR. So who are they and what do they do?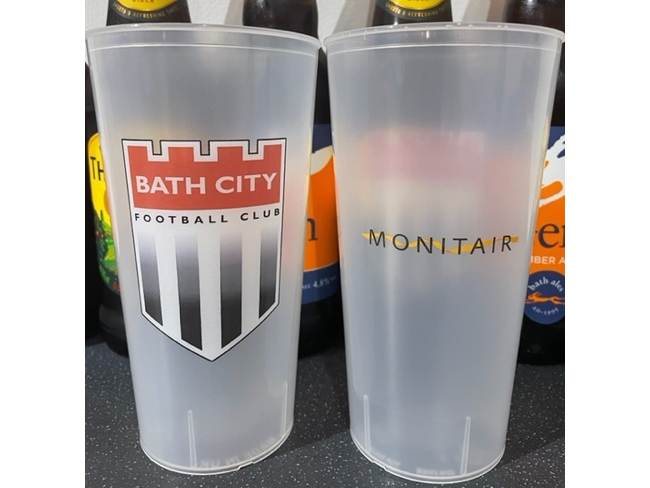 When most people hear the words 'Health and Safety', it conjures up hard hats, protective glasses and people falling off ladders. Although 142 people died in industrial accidents last year, a staggering 12,000 people die EVERY year from lung disease, through past exposure to harmful substances in the air, at their place of work.
To protect against this tragic loss of life, employers are legally required to put in place measures to prevent people from inhaling noxious substances and gases. This usually takes the form of industrial ventilation, comprising extract hoods, ducting, filters and fans.
Bath-based MONITAIR manufactures an electronic airflow indicator, called the CHEVRON, with a graphic display and flashing light, to reassure employees that a system is working properly, and which immediately shows when something is wrong.
"Bath City Football Club is community-owned and seeks to provide help for those who need it, and Monitair strives to keep people safe and healthy in their workplace. This is why I am happy to provide sponsorship of the new reusable cups for the Stripes Bar".
Graham Harrison
monitair.co.uk