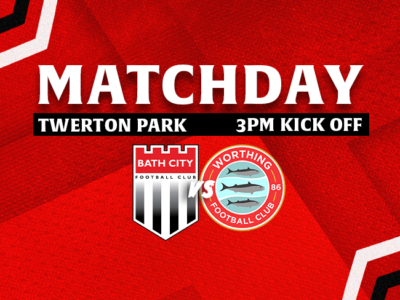 It's Matchday no.17 – Worthing Home
After waiting a month for a home game, we are back at Twerton Park this afternoon for the second time in four days. If you were lucky enough to witness the second half demolition of Taunton Town on Tuesday evening you probably can't wait to get back down to the ground and see if the Romans can produce another top quality performance against Worthing. And it you weren't at that match then you've got even more reason to make the game and see what you missed!
You can read a full match preview here.