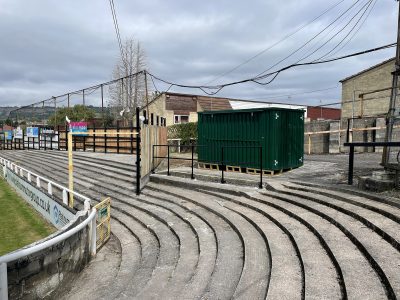 This weekend sees the soft launch of our new in-ground bar. Situated between the Bath End and the Popular Side, the bar will initially be selling canned or bottled beer, lager and cider. In the near future it will be fitted out to serve drinks on draught.
Fans will be able to drink in the designated area from stanchion C on the Popular side (to the left of the Tea Bar, looking from the Grandstand) and across the whole of the Bath End. Please note that licensing restrictions mean that we had to designate a limited footprint of the ground and we were also keen to ensure there's plenty of space available where no drinking is allowed.
The bar will open at 2pm and serve through to 4.15pm.
The opening of the bar follows consultation with supporters earlier in the year when an overwhelming majority of nearly 800 respondents were supportive of the idea. We hope you'll enjoy this new addition to the matchday experience at Twerton Park.