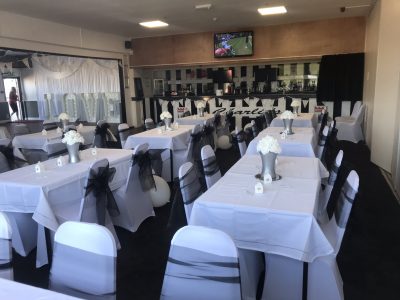 Free party bookings at Bath City venues
Whether it's a special birthday, a wedding or christening, or the company Christmas do, Bath City has a venue to suit your party needs. And to help things go with a swing, we're offering free venue bookings for the rest of this year subject to a bar deposit. So, instead of paying for venue, all we ask is that you put down a deposit to cover the amount of drinks we need to sell to make the evening work for the Club. If your guests spend the minimum or more, then you get the full deposit back – it could amount to as little as 20 people spending £10 each. Standard bookings are also still available if you prefer.
Email us at info@bathcityfootballclub.co.uk or call 01225 423087 for more details.