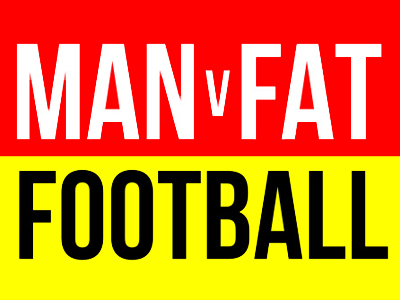 Foundation bids to bring MANvFAT Football to Bath
Bath City's charity, the Bath City FC Community Sports Foundation, is urging footballers who have let their exercise regime fall by the pitchside to lace up their boots once more and register for a new MANvFAT Football league.
The scheme, endorsed by the FA, is a 16-week football league for players who are classed as overweight or obese. The league is geared to help players lose weight through six-a-side games, with a unique scoring system based on individual and team weight loss.
Andy Dyke, national participation manager of recreational football at the FA, said: "Football doesn't begin and end with the professional game, there are different levels and styles of football played throughout the UK. MAN v FAT Football is a brilliant initiative for anyone who wants to address their weight and start working their way back into playing football. The results of the leagues are extremely impressive and we are excited to see the impact this could have on men's health across the country and around the world. You might be thinking that your footballing days are behind you, but MAN v FAT Football is a great bridge back into the national game and the FA are happy to back the scheme."
Roger Smith is a coach for MAN v FAT He said: "I took part in the first Bridgwater league and lost 2.5st in 14 weeks and am extremely proud of being part of a scheme that has changed the lives of so many men."
It costs £9.99 to register and games cost £6 per week, paid by monthly direct debit.
The Foundation is keen to get the league up and running in Bath as soon as possible and already has a number of players registered. Players can secure their place in the league for £1 by visiting www.manvfatfootball.org, or by emailing dan@manvfat.com for more details.