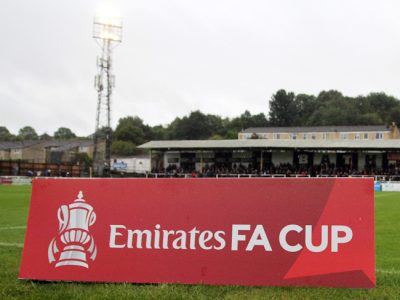 FA Cup – Ticket News and Hospitality
Tickets are now available for this weekend's visit of Sevenoaks Town in the FA Cup 3rd Round Qualifying. As an FA Cup tie, it's all pay for this match.
Once again we've reduced prices to welcome as many fans as possible to the excitement of knock-out football at Twerton Park. Kids can get in for just £1 if you buy in advance and Adult entry is reduced to £11 advance. Book online now
Adult – £11 advance, £12 on the day
Senior – £8 advance, £9 on the day
U18/Student – £4 advance, £5 on the day
U16 – £1 advance, £2 on the day
Advance discounted prices are available online only up to 23.45 on Friday 30th September.
Hospitality
Match/Ball Sponsorships are still available – but hurry, we need to know TODAY – Wednesday 28th September. Contact William.banks@bathcityfootballclub.co.uk
Hospitality tickets with two-course hot lunch are also available today at £35. Book now
TR Hayes and Citizen Members and Guests – £15 from the TR Hayes Lounge door
Citizen Lounge visitors – £20 or pay at the TR Hayes Lounge door
Last time out in the Cup we had a crowd of 857 and are hoping to top 1,000 this weekend. See you there!