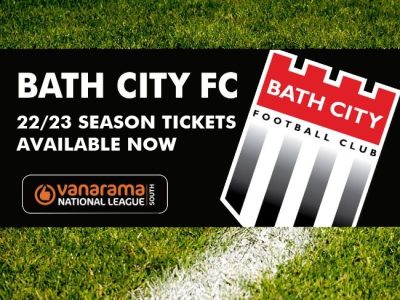 Collect your season ticket this week
The season tickets have arrived and you can collect yours before the Bristol City U23 pre-season match on Tuesday evening. PLUS remember you can get £2 off every ticket for the match by buying your tickets online before 23.45 tonight – be sure to be logged into you account to see the special pricing.
The season ticket collection point will be between the Club office and the turnstiles.
Alternatively you'll be able to collect them from the office between 10.30am and 4pm during the week or ahead of the league matches.
See you soon!