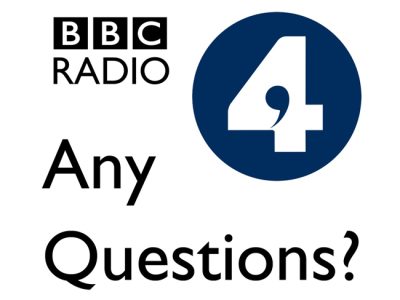 BBC Radio Four Any Questions? – in Charlie's
The Club is delighted to be hosting Radio Four's topical discussion show for its live broadcast on Friday 11th November.
An institution since 1948, the programme puts questions from an audience of the general public to a panel of personalities from the worlds of politics, media and elsewhere. Many distinguished figures have appeared on the show over the years, in often lively debate, and the identity of this show's panellists will be announced in due course.
The 100 tickets are free, limited to two person, and can be ordered via our online ticketing site only. Book now
The programme's success lies in the quality of the questions, and we feel sure that we Bathonians can come up with some of the best. If you are lucky enough to secure one of these strictly-limited tickets, please bring your questions, which can be on any topic, along on the night. We look forward to welcoming you to a stimulating and enjoyable evening in Charlie's Bar.