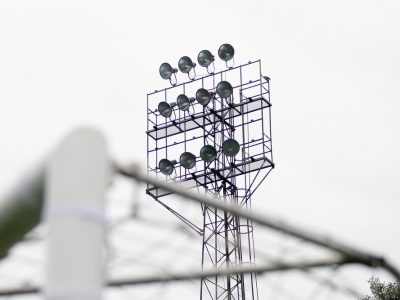 Bath City Football Club release end-of-year results
Figures published by club reveal deficit and highlight financial need for development of Twerton Park 
Bath City Football Club has this week published its end-of-year results.
The figures, for the year ending May 2018, show the club operating at a loss of approximately £137,000. The numbers are the first full set of results since the successful Big Bath City Bid, which saw supporters raise over £350,000 to buy a majority stake in the club. Since the community buy-out in May 2017 the Club has continued to attract support from the city with attendance on matchdays up by over 20% on last season.
Over the last 18 months Bath City FC has also started changing the way it operates and has tried tapping into new revenue streams by making the most of its current facilities at Twerton Park.  The club is now much busier everyday thanks to hosting the likes of Cross Fit Bath gym and webuyanycar.com.
However, despite these positive changes the Club continues to face financial difficulties and debts totalling almost £1 million, all of which need to be repaid by 2022 at the latest.
Nick Blofeld, Chair of Bath City Football Club, said "Despite the community buy-out the Club still has substantial debts to clear and is running at an on-going loss, so we must create sustainable income streams if we are to remain at Twerton Park long-term. We have generated some more revenue from non-football activities, but this is limited by our current facilities, which are very dated and no longer fit-for-purpose. We are all committed to making sure Bath City FC remains part of the Twerton community, which is why we have teamed up with Greenacre Capital to pursue plans for a partial redevelopment. But if these proposals do not happen we would not be able to improve the club's business model sufficiently to clear its debts. In this scenario we might have to sell the entire site and look for a new ground elsewhere, probably outside of the city."
The Club announced last year that it is working with neighbouring landowner Greenacre Capital to redevelop part of its site to provide new sports facilities and a community hub. The scheme would also include the regeneration of the parade of shops on the High Street in Twerton, as well as reduced income housing and Purpose Built Student Accommodation.
Initial consultation results show 77% of people support the partial redevelopment of Twerton Park to keep Bath City FC in Twerton.
Mr Blofeld, added "We are very grateful to all those who have taken part in our consultation events so far and engaged with the Club on our initial proposals. All of the comments and feedback given have been passed on to the project team and we look forward to coming back with more detailed plans soon. We understand some people have expressed concerns within the local community over student accommodation, but its inclusion in the redevelopment proposals is pivotal to the project's overall viability. The redevelopment of Twerton Park is crucial in securing the future of Bath City FC. If this does not happen, and we have to sell the site, there's a real possibility that Twerton will lose this green space to development."
For more information about the redevelopment scheme, please visit www.bathcityfc.com/twerton-park-redevelopment/.