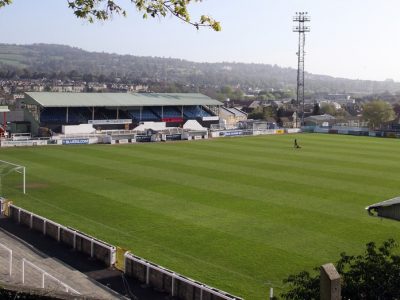 Bath City FC Ltd further financial information
Bath City FC Ltd last week announced a loss of approximately £137,000 for the year 2017/18 reflecting a year of transition and also investment. We'd like to give some further feedback on how and why that occurred and how progress is being made towards significantly reducing those losses.
As outlined in the Big Bath City Bid prospectus, the Club was always committed to an increase in playing budget and the additional costs of a full-time General Manager to look after all the Shareholders' interests. The prospectus also anticipated a substantial increase in bar revenue through greater use of the facilities.
The start of 2017/18 season saw a range of improvements around the ground including refurbishment of the home changing rooms and essential barrier work which has enabled us to maintain the ground capacity required at National South level. These works were funded through the sale of mobile phone mast rights – but while that revenue does not appear in full in the Profit and Loss account, due to it being a capital item, the costs of the refurbishment work does, making the accounts look worse than they are in real cash terms.
The Club found it hard to drive increased bar revenue from the existing facilities with local competition and economic conditions making it difficult to attract increased bookings, compounded by lower attendance per event (i.e. at weddings, 40th parties etc). The budget also included a substantial projected income from car park revenue that, due to phasing issues with our client, failed to materialise in full throughout the financial year.
On the positive side, commercial revenue, football revenue and shop income all enjoyed substantial increases throughout the year.
The really positive part of the story is the changes that have taken place since the turn of 2018. In January CrossFit Bath became our tenant using Charlie's and Randall's. We welcomed We Buy Any Car as tenants in the summer, and from September onwards we have the full car park rental that was anticipated in 2017/18. Revenues are now well ahead of those projected in 2017/18, with strong crowds further boosting the picture. We anticipate a very substantial reduction in the loss for 2018/19 well below the 17/18 levels and likely better than the preceding two years. While this begins to move us to a more sustainable footing in the short term, it still will not make inroads into clearing our debt, so the case for the Twerton Park redevelopment remains critical to our long term future.