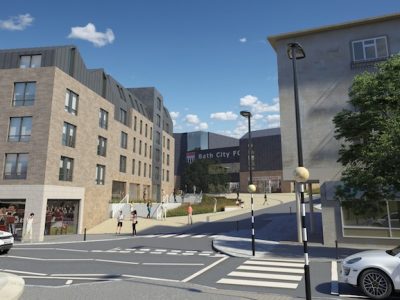 Bath City FC and Twerton Park development update
Following Bath City Football Club's planning application submission to Bath and North East Somerset Council, the Club has been working closely with Council officers regarding the finer details of the scheme.
As is normal with applications of this type, Bath and North East Somerset Council will review all the detail submitted, ask us if more clarity is needed and then make a recommendation to the planning committee in due course.
Bath City Football Club would like to thank the local community following an unprecedented amount of support for the scheme and we are looking forward to the next stage.
The scheme could see the provision of new sports facilities, a community hub, student accommodation, affordable housing and other enhancements to Twerton High Street alongside a new grandstand.
Watch this space for further updates including the date when the planning application will be heard by the Planning Committee as well as opportunities for you to get involved.