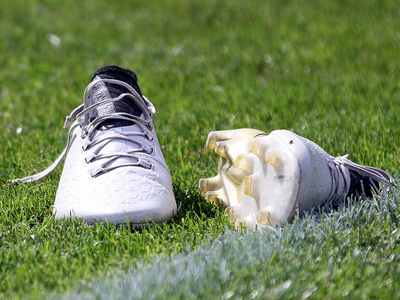 Away trip to Torquay United
City take to the road on Tuesday with the long awaited trip to Torquay United. Although it looks a tough start to our away campaign, victories in almost half of last season's league trips and some exciting additions to the squad suggest that we should travel with much confidence!
Although our paths crossed occasionally in the 60s and 70s in various floodlit competitions and earlier this century for Cup and Trophy clashes, this will be our first league visit to the Gulls since Christmas 1926! But of course there has been more recent traffic in recent years to the Devon resort in the form of player and manager moves!
Plainmoor will probably prove to be the best appointed ground we play at this season having staged league football for many years. It is covered on all four sides and the club website states that wherever you sit or stand you will enjoy an unobstructed view. When it comes to ticket prices it appears that the segregated away stand will cost £15 to enter. Away fans are welcome to drink in Boots & Laces behind the main stand and there are some attractive pubs within a few minutes' walk from the ground.
A detailed description of the ground can be found at:
http://www.footballgroundguide.com/leagues/conference/conference-south/plainmoor-torquay-united.html
And the Torquay website has information for visiting supporters at:
https://www.torquayunited.com/fans/directions/
 Getting there
The 100 mile trip from Bath will take around three hours or you can let the Supporters Club coach take the strain and spend the afternoon in Torquay prior to the match. Full details of the coach, plus next Saturday's trip to Hampton & Richmond, can be found at…
https://bathcityfcsc.com/news/
The train is not a viable alternative unless you intend making it an overnight stay as the last departure from Torquay is at 8.20 pm!