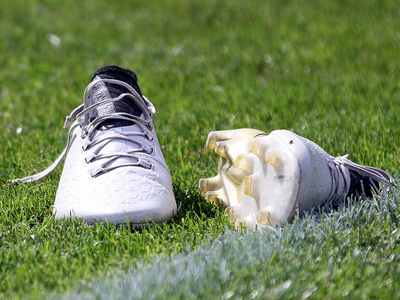 Following the postponement of last Saturday's match at Hemel, City hit the road again this weekend with the relatively short trip down to Dorset to face Poole Town. The Dolphins had an excellent first season at this level ending fifth, but have struggled in the lower reaches of the table second time round. They presently fill the third relegation place but will have been boosted by an excellent, and very surprising, win at former leaders Dartford last Saturday.
City were regular visitors to Poole's old stadium in the 60s and 70s, but by the time our paths crossed again in recent years the Dolphins had moved into a new home at Tatnum. The ground is right next to a school and the pitch itself was formerly its playing field. While the facilities are rather basic, City supporters should spot some improvements since our visit early last season when we disappointed with a single goal defeat.
A detailed description of the ground can be found at…
http://www.footballgroundguide.com/leagues/poole-town-tatnam-ground.html?expand=all
If the weather is fine the town of Poole and its huge harbour has many attractions and there are some fine pubs and restaurants in the Quayside district, just over a mile from the ground.
Getting there
The 60 mile trip from Bath will take around 1.5 hours. The Supporters Club will be running a large coach with reduced fares, thanks to sponsorship by J Reynolds (Western) Ltd. We would like to thank John for his generosity and invite any other supporter or company to sponsor our last trip of the season to Dartford. Full details of the Poole coach can be found at…
http://bathcityfc.forumotion.co.uk/t1965-poole-coach
Admission prices
Adults £12
Concessions £8
Under 18s £5
Under 13s £1
Whichever means of travel you use to get to the match, have a safe journey and hopefully the reward of three more points for the City in their climb up the table!