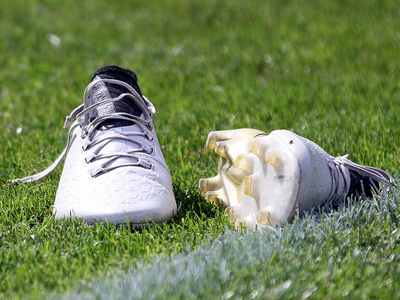 Away trip to Chelmsford City
City make their first of at least four journeys to Essex next Saturday when we face our old friends and rivals Chelmsford City. The Clarets were familiar faces last season and remained unbeaten in the four league and cup encounters. Melbourne Park has not been our most profitable venue in recent visits but the fine performance at Torquay plus the battling victory at Hampton last week should give City much confidence. Chelmsford have only suffered one defeat in their first four matches but both at home have been drawn.
It would be fair to say that Melbourne Park is not the best ground in the league. Affectionately known as The Gulag by home supporters, it is in fact an athletics stadium and so the pitch is surrounded by a running track but there is usually a good atmosphere at the ground.
Although there are few attractions for the visitor in Essex's county town and very few pubs in the vicinity of the ground, the club house at Melbourne Park is always welcoming and has a good range of beers and snacks on offer.
A detailed description of the ground can be found at…
https://www.footballgroundguide.com/leagues/conference/conference-south/chelmsford-city-melbourne-stadium.html
And the Chelmsford website has information for visiting supporters at…
http://www.chelmsfordcityfc.com/a/away-supporters-info-40427.html
It is worth noting that cheaper ground tickets are available if bought online at the above site. 
Getting there
The 170 mile trip from Bath will take around 3.5 hours. The Supporters Club will not be running a coach to this match but Martin Brush is organising independent transport and he can be contacted on  07881 728689.
The train journey from Bath Spa will take around three hours and will involve changes at Paddington and Liverpool Street plus a two mile journey to the ground from Chelmsford station.
Whichever means of travel you use to get to the match, have a safe journey and hopefully the reward of three more points for the City!