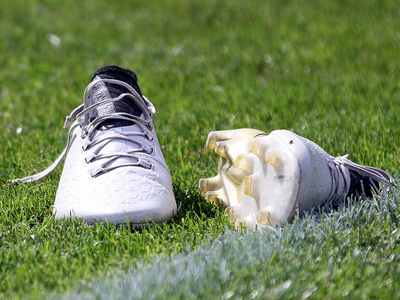 City are Essex bound for the fourth time this season when they visit Braintree Town next Saturday. This promises to be a good examination of our play-off hopes as the home club are riding high despite some erratic form in recent matches. However, they should be wary of our excellent away record which has seen just two defeats in the last nine away league fixtures.
The Iron have spent the past few seasons in the National premier division but we faced them over four seasons prior to 2012. The highlight of those visits to Cressing Road was undoubtedly the 4-0 win we recorded in 2008. The two clubs shared a 1-1 draw at Twerton Park on the club's community day back in October.
While the town of Braintree will not entice City supporters to get there early, its football ground is neat and compact, reflecting the fact that it hosted several seasons of football at the top level of the non league game. There is the opportunity to stand at the Quag End, as in quagmire, but the mud is no longer a feature after ground improvements! There is a good sized club house while the Orange Tree pub is just a few minutes walk away.
A detailed description of the ground can be found here.
http://www.footballgroundguide.com/leagues/braintree-town-amlin-stadium.html?expand=all
Getting there
The 175 mile trip from Bath will take around 3.5 hours. The Supporters Club are running a large coach and full details can be found here.
http://bathcityfc.forumotion.co.uk/t1923-braintree-coach
Due to engineering works next weekend it is only possible to get to London by train with bus taking over in Essex!
Whichever means of travel you use to get to the match, have a safe journey and hopefully the reward of three more points for the City!