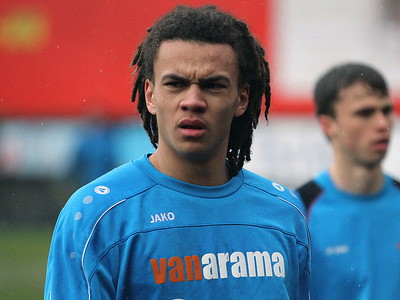 Welch-Hayes secures return to Football League with Macc move
Miles Welch-Hayes has succeeded in his desire to make a move back into the EFL, signing for newly promoted Macclesfield Town.
Initially joining us on loan in the 2016/17 season, Miles signed a contract in the summer of 2017 with the aim of playing a full season at National League South and forcing clubs to take notice of his abilities. He has succeeded and was in the team of the season selected by opposition managers.
Having been recalled from a loan spell by Jerry, following his appointment as manager in October, Miles suited the style and philosophy of Jerry's team and made an impact.
Miles became an important member  of the squad during his time at the Club. He is another player we have helped develop and progress  and we wish him well for the future.