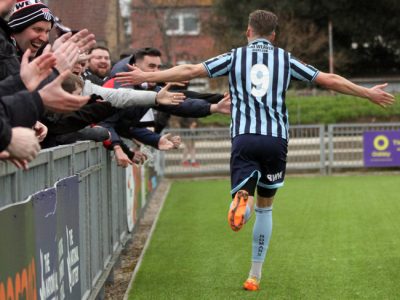 Watch extended highlights of Worthing win
For the perfect antidote to this wet and windy Monday morning you can now watch extended highlights of Saturday's 3-2 win against Worthing at the Crucial Environmental Stadium, including commentary from Bath City Radio's Mark Stillman and (in the second half) City defender (hopefully soon fit again) Joe Raynes.
Marvel at the stunning build up play that led to Cody Cooke's opening goal!
Wonder at how Tom Smith's free-kick didn't burst the Worthing goalnet!
And check whether Scott Wilson's header crossed the line before Tom Smith followed up to make sure!
https://www.youtube.com/watch?v=OXCnmOLqH6M&t=368s