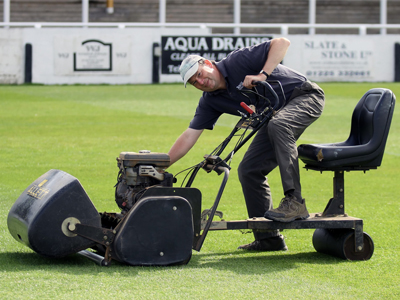 Volunteer Role of the Week – Groundskeeper Assistants
Andrew Pierce could do with some help tending to our beautiful grass pitch. Help is needed before matches (from 2pm), at half-time and after the match (till 6pm) replacing divots after the warm-ups, match etc, as well as on Sunday mornings after matches.
The amount of work this involves is purely down to weather conditions. Ideally it would be two people of reasonable fitness who are prepared to be out in all weathers. Also ideally it would be the same people to provide consistency. A potential advantage to any volunteer is that if they were looking to do groundwork as a career it would be useful experience of putting on a game, and look good on a CV.
Contact us at volunteerbathcity@gmail.com