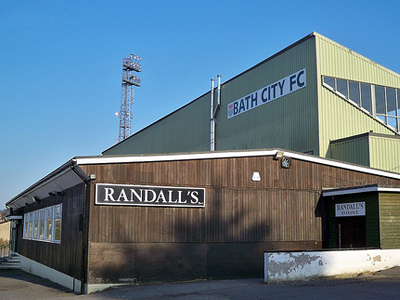 Twerton Park Development Update
In response to press coverage this week of a small demonstration held at Twerton Park on 12th May, the Club has issued the following update:
Bath City FC  continue their public engagement over plans to redevelop Twerton Park
The Club announced last year that it is working with Greenacre Capital to redevelop part of its site to provide new sports facilities and a community hub.
The scheme could also include the regeneration of the parade of shops on the High Street in Twerton, as well as reduced income housing and an element of Purpose Built Student Accommodation.
As part of ongoing engagement, people living in Twerton were invited to attend drop-in consultation sessions at the football club in April where they were able to share their ideas on what the scheme could include.
The feedback provided at the events is now being processed and shared with the wider project team. Initial results show 77% of people support the partial redevelopment of Twerton Park, which is needed to keep Bath City FC in Twerton.
Nick Blofeld, Chair of Bath City Football Club, said "We are very grateful to all those who attended our drop-in events last month to discuss the initial proposals for Twerton Park.
"All of the comments and feedback given have been passed on to the project team and we look forward to coming back to the public with detailed plans and designs later in the year.
"The redevelopment of Twerton Park is crucial in securing the future of Bath City FC. Despite the community buy-out the Club still has debts to clear and is running at a loss, so we must create sustainable income streams if we are to remain at Twerton Park long-term.
"We also believe, by working with Greenacre, we will create a real improvement for Twerton."
Bath City FC will bring detailed plans and designs on the redevelopment project to the public later in the year.
All of the consultation information will also be available via www.bathcityfc.com/twerton-park-redevelopment/.