Tildenet provide vital save at Bath End of Twerton Park
Tildenet
, a Bristol company, has kindly donated a huge net to replace the old one at the Bath end of Twerton Park, to prevent footballs disappearing from the ground. A lot of work has been done to install the new net, including cutting down trees and lots of brambles. Volunteers Ron Davis, Stewart Angell, Chris Cox and Phil Weaver have already spent over a month doing this job.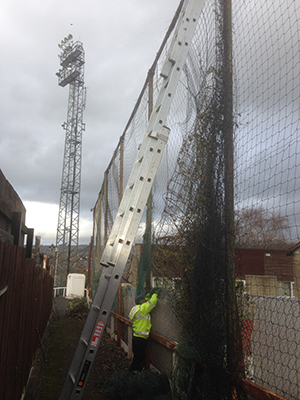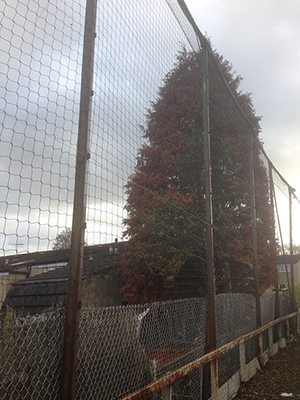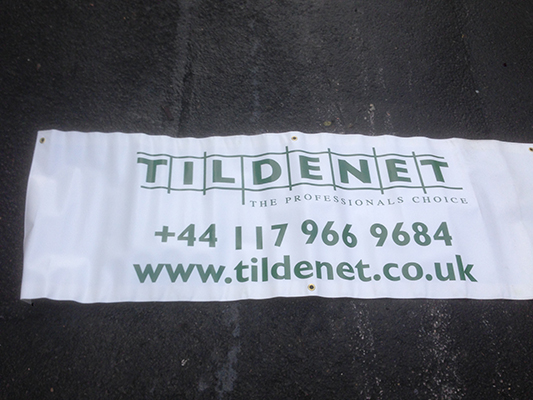 The pictures show the old net, the new net and the notices of
Tildenet
, which will be placed on the new net.