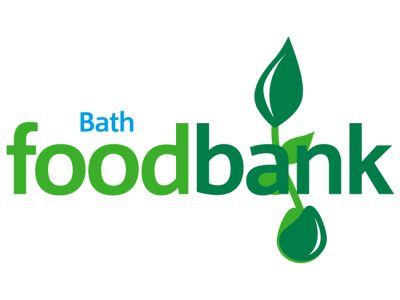 Thank you for the Genesis Trust support
The Genesis Trust has written to the club to thank them for their support with it's foodbank appeal this winter.
Thank you so much for your kind donation of 16 kgs of food to support Bath Foodbank, part of Genesis Trust. Your donation is providing much needed 3-day emergency food parcels to those who need them this winter.
We have had a busy December, especially in the cold snap where we saw an increase in clients visiting our three centres. People were particularly thankful for the 'warm kits' we were able to provide to those who needed it.  With temperatures dropping and with rising heating bills, people were so grateful to receive hot water bottles and blankets, among other items, to see them through those colder days. We'll continue to give out 'warm kits' where needed for the rest of the winter.
The newly provided Bookbank, funded by local businesses, is proving to be a welcome addition at our centres, with children of all ages choosing a book to take home and enjoy. Especially over the school holiday weeks, the Bookbank was a good way of providing for the children who came in, whilst their parents discussed specific food needs with our team.  This will be an ongoing offering, which will soon include books for adults.
We have recently begun a delivery service where volunteers drop off food parcels for housebound clients or those living with medical conditions which prevent them from coming to the centres. These have been really well received and we'll continue to provide this service for those who need that extra support.
Thank you for enabling Bath Foodbank to continue supporting vulnerable individuals and families across Bath during the winter months ahead.

Click here to find out more about the trust and how you can keep supporting.